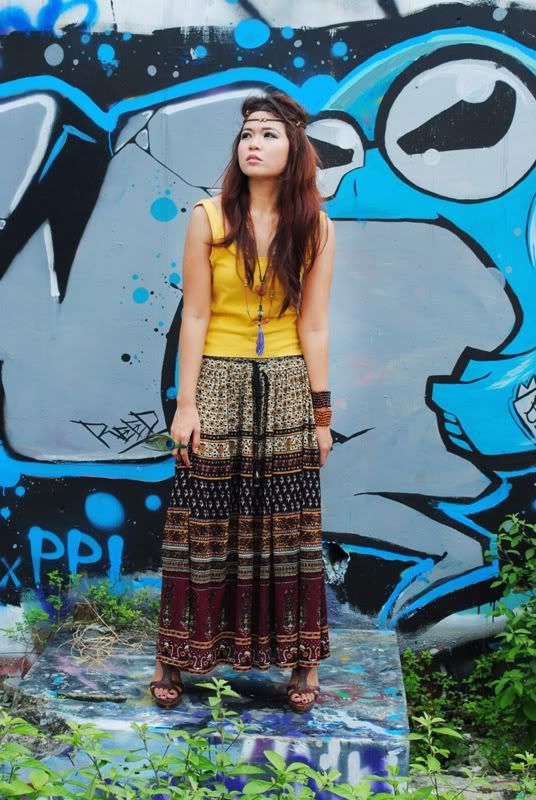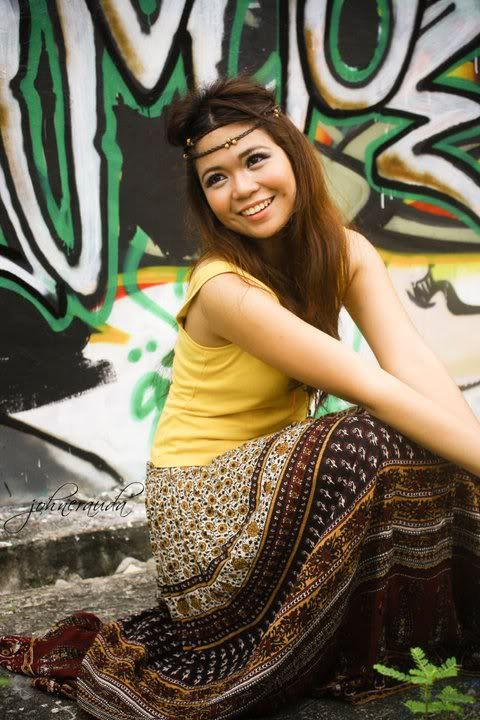 mustard top - Q&A || printed maxi skirt - ShopMyDemeanor || Gladiator sandals - Parisian || accesories - random brands
So after photo-bombing you of the Hippie Graffitti shoot, i'll give you deets of my outfit.
Everything here are mine, and I was apalled when I knew about the concept. Oh I'm such a fan of hippie fashion. ;)
My favorite piece in this outfit would be my peacock ring! If you're my friend on FB, you'd be fed up of me talking about this ring when I acquired it. haha! ;) Aren't they just gorgeous?
That's it for now, and have you ever hovered on the Fashion Garage Sale happening on Sept 2-3, 2011? Let's start shopping for a cause! Details
HERE
.