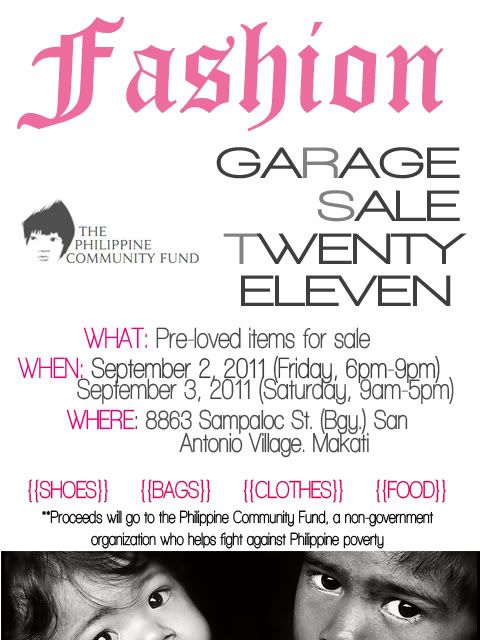 Have you ever realized, that while you complain about your dinner, someone haven't even had the entire day's meal?
While you complain about not having enough pair of shoes, some don't even have slippers...
While you complain about how tedious your homeworks are, some don't even have the money to go to school...
While you complain about your redundant tasks, sitting on a comfortable chair at work, some don't even have a job to feed their families...
With all the blessings that we have, may it big or small, it's always nice to give back.
My colleagues/friends and I came up with the idea of helping out in our own little way. We will be holding a pre-loved bazaar sale, which i'm totally excited about! I have been conceptualizing this for
Shop My Demeanor
(my online store) for the longest time. Though I just started my shop April this year, I was really thinking about doing this soon ;)
So it was a really nice idea for us to do this.
I will be selling Shop My Demeanor items, (which i'll post soon) and some of my super loved shoes too. :)
Of course, this will never be successful without you. Yes, YOU....
....and what will be your part? You can choose in many ways:
(1) Visit us and buy stuff from the bazaar
(2) Donate clothes or stuff you don't need for us to sell them too
Proceeds will go to the Philippine Community Fund. Let's help stop poverty! For more details about the organization, click
HERE
.
Click
HERE
for the location map