I'm stoked to share this with you loves. My grandma painted my nails. 73 y/o at that! :) She just approached me and said "let me paint your nails riz."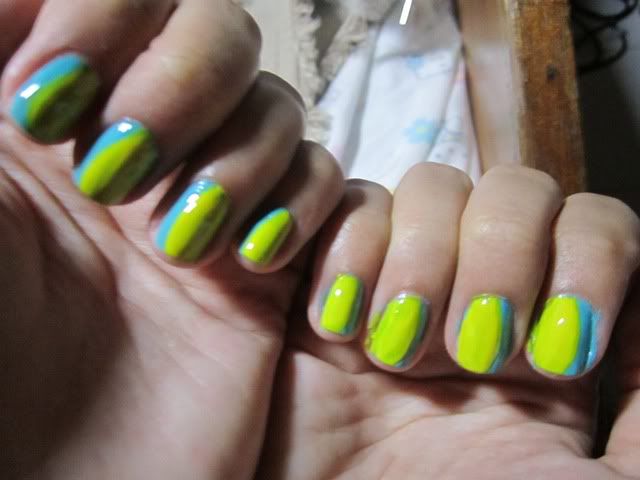 Yes she also helped me take a picture of my nails! Oh i love her. I find the polish smears so cute while she looked to me and said: "Sorry di ko na kasi masyado makita" (sorry i can't see it that much now)


See her nails too? When I got home, she told me she painted her own nails ;) How cute is that! Now I know where I got my love for nail polish.
Share your grandma bonding stories too! I'd love to hear them :)
Hoookay. Gotta start prepping. Helping my sister with her make up for a cheering competition in a while. (stage ate lang!)
Stay awesome loves!
MY DEMEANOR's {{ TWITTER }}
SHOP MY DEMEANOR's {{FACEBOOK}} {{MULTIPLY}}