Last September 27, typhoon Pedring hit the Philippines, most of Luzon and left some of our kababayans homeless, sick and hungry.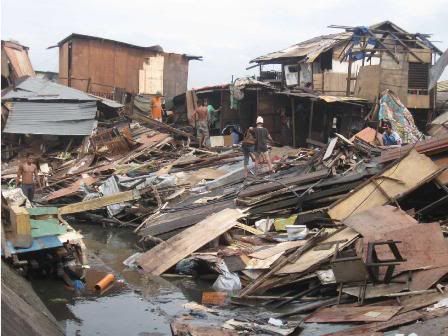 Remember our Fashion Garage Sale too? (which i talked about here and here)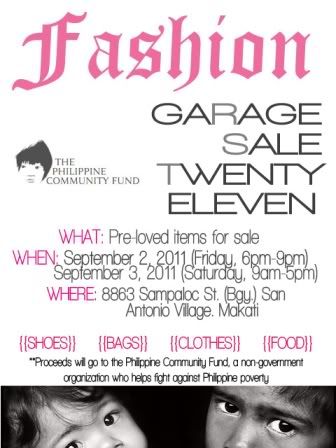 We donated it to the Philippine Christian Foundation and the little money we had contributed to something like this:


Sayang we weren't able to physically help, since they did this on a weekday.
Most of them, still need something for survival. You can help too. They are still in need of:
– drinking water
– rice / bigas
– noodles
– canned goods
– biscuits
– coffee, sugar, food packets
– clothes for both children and adults
– blankets and sleeping mats / banig
– cooking materials and utensils to be given to the families so they can prepare
their own meals
– cash donations for the purchase of the above, LPG consumption, shelter
rehabilitation and/or relocation
For in-kind donations, you can drop them at PCF Technical College, Paradise
Heights, Permanent Housing, Balut, Tondo, Manila. 254-4789. Look for Ms. Elma or Ms.
Tess.
For cash donations, deposit to their HSBC current account The Philippine Christian
Foundation, Inc. 000-075697-040. Please email linda@pcf.ph for deposit details so an
official receipt can be issued.
For any other queries, please contact bea@pcf.ph.
You weren't too affected by the storm?Still have a home? COUNT YOURSELF BLESSED.
MY DEMEANOR's {{ TWITTER }}
SHOP MY DEMEANOR's {{FACEBOOK}} {{MULTIPLY}}