My entire day yesterday was super laidback. Watched 3 movies from a laptop my dad recently bought.


1) Friends with Benefits


A romantic comedy starring Justin Timberlake and the ohoh-so-lovely Mila Kunis. I'll leave it to Mr Google to talk about the plot of the movie, but it's cute! Haven't watched it? DO. (Liked the street dancing part)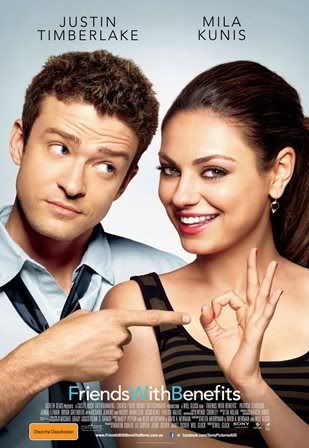 2) Sucker Punch

An action movie with a weird plot, but it works! Vanessa Hudgens also went out of her comfort zone to play on this role. She's not the typical high school-y girl ;)

Emily Browning--stunning in every scene, talk about anime-like features!




3) Flipped

After an action filled movie, I went on with a feel good movie about kid romance. I instantly fell in love with the vintage vibe of the clothes and camera settings. I adore every single vintage clothes they wore.


It feels nice to bond with my siblings too while watching. we just munched on everything we can munch =))
Hope you're having a great weekend too loves!
stay awesome!
MY DEMEANOR's {{ TWITTER }}
SHOP MY DEMEANOR's {{FACEBOOK}} {{MULTIPLY}}